A café racer is a genre of sport motorcycles that originated among British motorcycle enthusiasts of the early 1960s in London.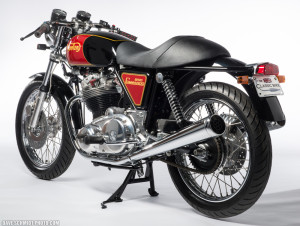 By far, Nortons are the most asked-for café bikes we work on at CBE. A full-up café build begins with a donor bike that is fully disassembled and assessed, usually with the customer on hand to do so. A specification statement of work (SOW) is written to include all repairs, upgrades and custom elements requested. Once the SOW is finalized, a cost estimate is put together and agreed to. Café builds typically take 4 to 6 months depending upon time of year. Customer involvement is highly encouraged at all stages. We are taking a limited number of full resto projects on, so give us a call if you are interested. You can use our estimating tool to work out some budgetary numbers on your own. Click HERE and scroll to the bottom of the page.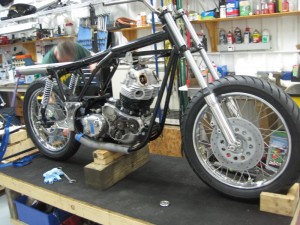 Customers can also start with a "core" build that includes the common elements in any café bike. This includes the rolling chassis, motor, primary, gearbox and suspension. All other components can be selected and completed by the customer at his or her home location. As most special tooling and process work is related to the core, it can help the home builder move a project along faster.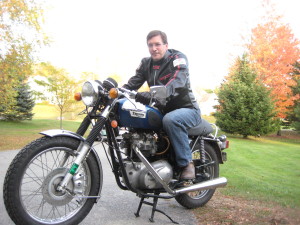 750 Triumphs offer a cost effective, bolt on, café experience and are a blast to build and ride. Like the Nortons, many options are available to customize your bike. Nicely sorted TR7s and T140s can be purchased economically and usually are not done as a nut and bolt café restoration like the Nortons.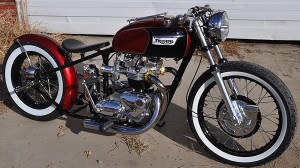 While we can supply parts and services for components of choppers, rats and bobbers, we cannot build the complete bike nor work on a complete bike at CBE for insurance reasons. Customers can have us rebuild motors, for example, and do the installation themselves.