The Wandering Woodburys Ride for LLS, a motorcycle and hot rod scenic tour takes place on Sunday, September 19, beginning at Classic Bike Experience (CBE), 104 Center Road in Essex.
All motorcycle or hot rod enthusiasts are welcome to join in the fun beginning at 1 PM with a rolling tour of northeastern Vermont followed by a cookout at CBE from 3 'til 5 PM. It's all about raising money to benefit the Leukemia & Lymphoma Society (LLS) and the fee to attend is by voluntary contribution. The ride is being held as a lead-in to the Light the Night Walk taking place virtually five days later on Friday, September 24.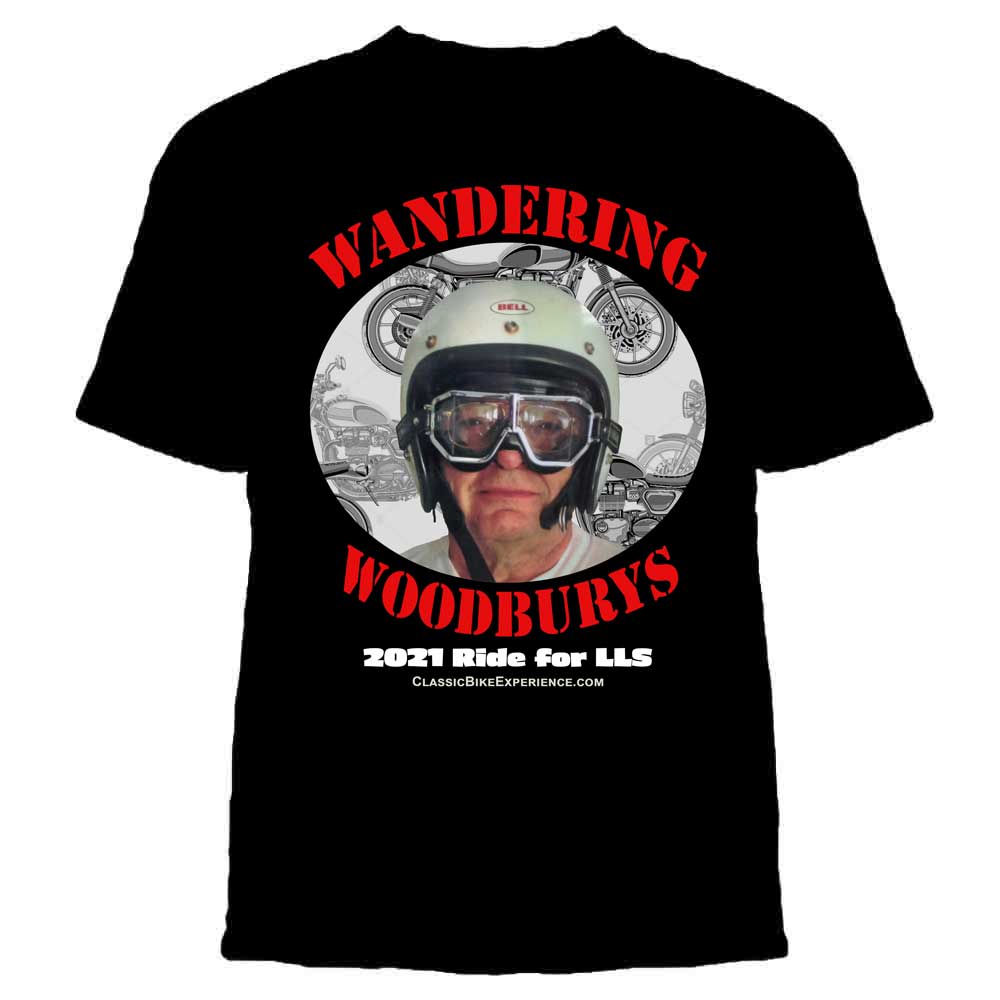 Donate $100 or more to earn a free commemorative t-shirt or click to order one for $25 with $5 going to the LLS…
CBE is a business and a co-op focused on vintage British motorcycle restorations. Nick Woodbury and Jack Manning began it as a club that first met in Jack's garage after he was widowed in 2005. Nothing filled the empty time and space better than a winterized garage with lots of bikes (mostly British), good tunes and good friends. The commercial side of the business grew with customers from all over New England and beyond who brought their bikes (mostly 1950 to 1979 era) for repairs and restorations. But in 2019, Nick was diagnosed with lymphoma and passed away in January 2020.
Nick also had a long history as a hot-rodder and was often heard to say, "If I had all the money back that I ever spent on cars and motorcycles, I'd spend it on cars and motorcycles."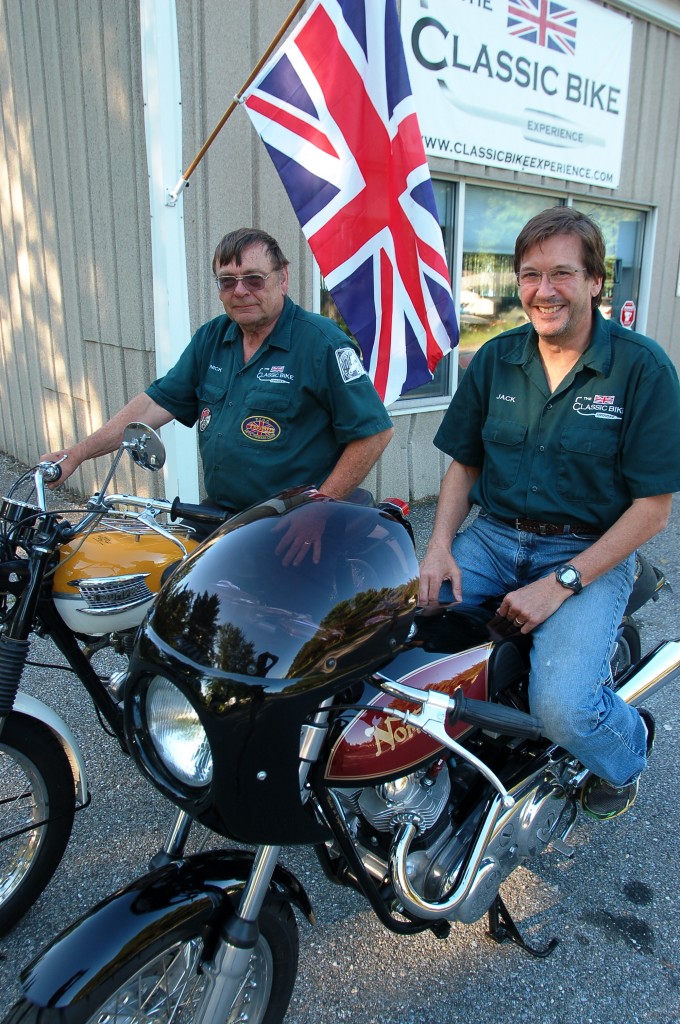 The club aspect became a guild, aka the Wandering Woodburys wherein members can work on their own bikes at whatever level of competency they have, from novice to a vintage race team. After Nick's passing, the members wanted to stage a memorial ride but COVID put that idea on hold. With the LLS Light the Night event taking place, it seemed like the perfect way to remember Nick while raising money to help LLS to provide patient support services, advocate for lifesaving treatments, and pioneer the most promising cancer research anywhere.
Jack Manning, CBE owner and organizer has set a goal of $10 thousand dollars and they are nearing the halfway mark. "Any donation will help us make an impact. Thanks in advance for your contribution to a cause that means so much to us."
All of the funds go directly to the Leukemia & Lymphoma Society.