Nice ads in motorcycle magazines are great, but the place I need to sponsor our advertising is with the Association of Orthopedic Surgeons.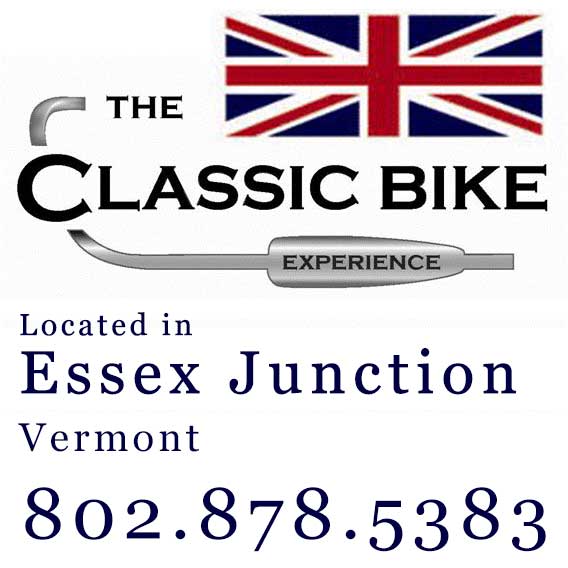 Owners with bad or newly rebuilt kicking legs now make up three-fourths of the inquiries we receive. Seriously! Add to that a year of quarantine along with free stimulus checks and the KickMagic product line is doing quite nicely.
With a KickMagic starter, you can keep your vintage motorcycle and even get to ride it.
The best part is when the light bulb finally goes off. That, "Yes! I can still ride my bike again," moment when you show your wife, husband, kids, or your surgeon that there will be a lot less strain on your joints and no kickback threat.
Our poster child is Steve from the Channel Islands in the UK.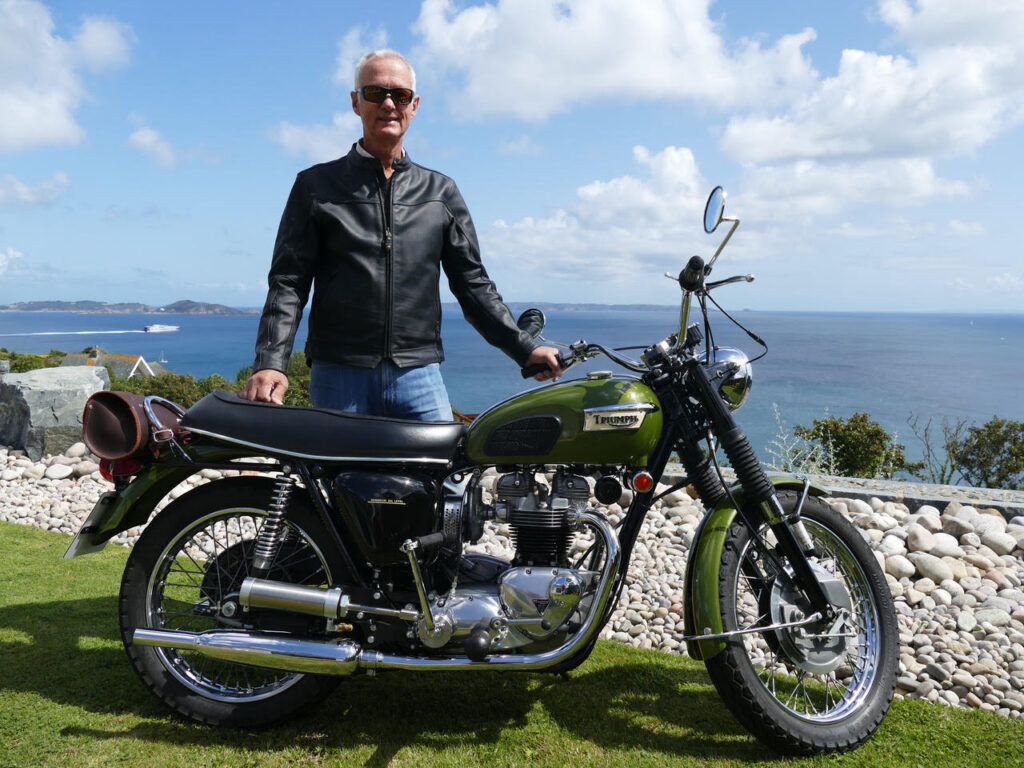 He installed a KickMagic system system on his TR6 several years ago and reports that we have extended his riding career by many expected years.
Richard from Illinois shipped us his very cool, custom '66 TR6 Street Tracker with a big-bore top end that he could no longer kick. Once installed, we sent him a video of me starting his bike by hand.
Mike Seate, editor of Cafe Racer Magazine (and owner of a very bad right ankle) sent us his Triton to repair and do a series on aftermarket starters for the magazine – pick up a copy to see what's up. Howard in California, scored a '76 T140 only after he learned he'd be able to start it with KickMagic and ordered one straightway.
It is great to follow up with these customers and I feel like the happy Maytag repairman from years ago – but our phone has yet to ring here in the shop with any warranty issues. Just compliments from owners pleased to be back on their bikes.
I'd say our biggest disappointment has been having to turn away owners the owners of machines and marques not currently covered by the range of KickMagic Kits.