Looking for a self-quarantine project?
Here's a 1974 Norton Commando Café Racer kit bike that can be yours. We are fully rebuilding and restoring the motor and gearbox at CBE. All the rest of the necessary parts of a café bike are here – frame, wheels, rearsets, etc.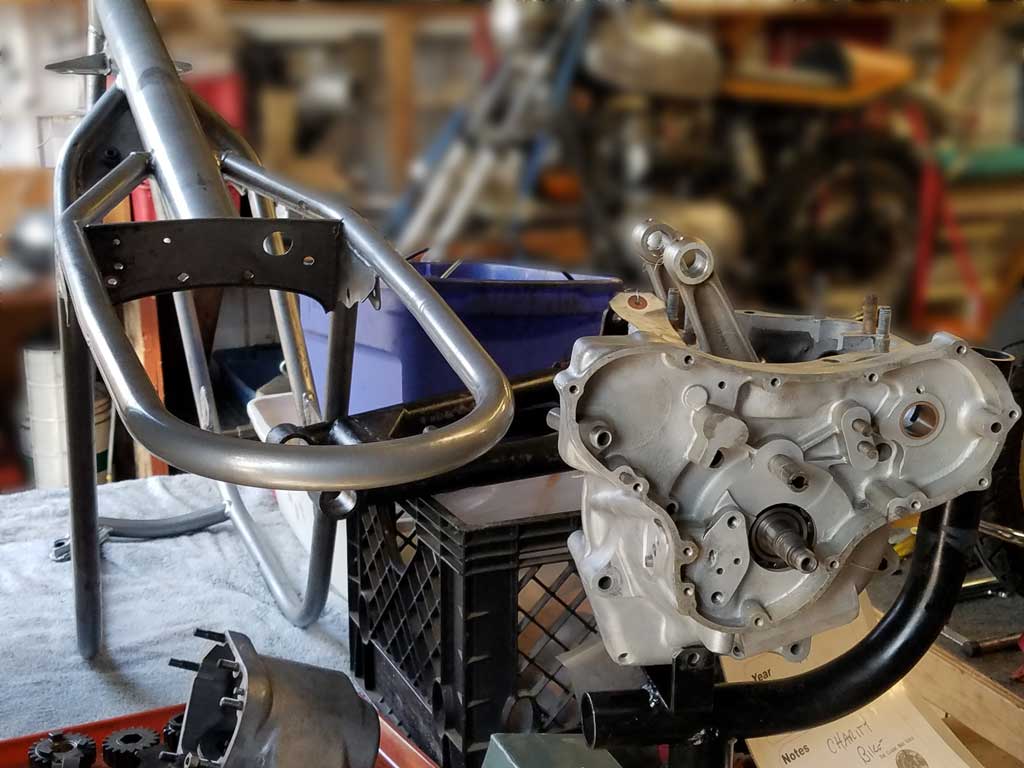 We can build it for you or you can take it on from here…
For $5,000, you can take it home as a project bike, or we can collaborate with you, spending as much as your additional bling budget will permit. If you choose to buy it and take it home, we can gladly spend FaceTime or Zoom to provide all of the tech support you might need, source all the parts you want, and arrange for things like paint and powder coating.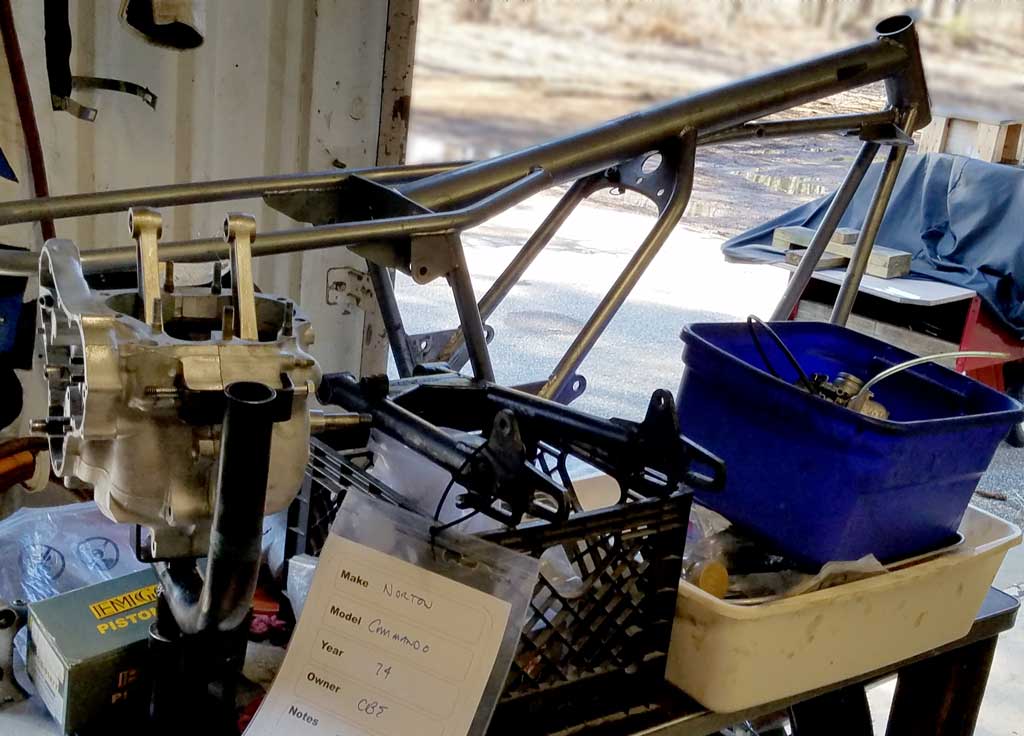 Go ahead, clear that space in the garage…
Turn on some tunes, grab a coffee, and have some fun staying away from Mr. Covid. We'll even hose the parts down with Clorox!