Looking for a self-quarantine project?
Here's a 1974 Norton Commando Café Racer kit bike that can be yours. We are fully rebuilding and restoring the motor and gearbox at CBE. All the rest of the necessary parts of a café bike are here – frame, wheels, rearsets, etc.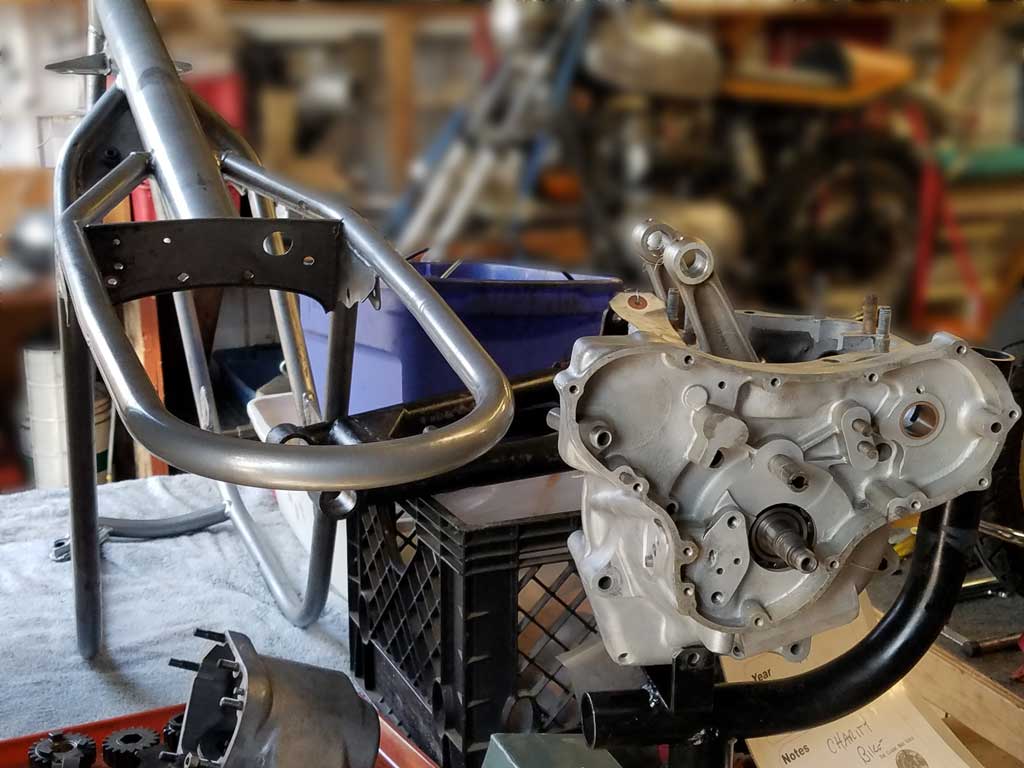 We can build it for you or you can take it on from here…
For $9,995, you can take it home as a project bike, or we can collaborate with you, spending as much as your additional bling budget will permit. If you choose to buy it and take it home, we can gladly spend FaceTime or Zoom to provide all of the tech support you might need, source all the parts you want, and arrange for things like paint and powder coating.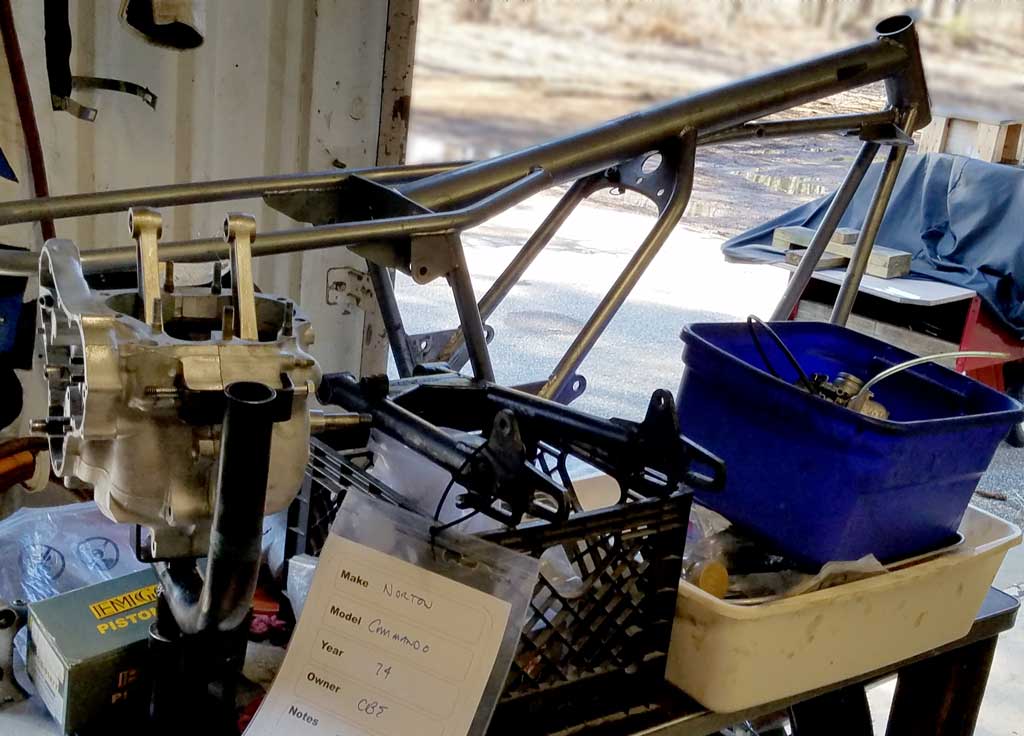 Go ahead, clear that space in the garage…
Turn on some tunes, grab a coffee, and have some fun staying away from Mr. Covid. We'll even hose the parts down with Clorox!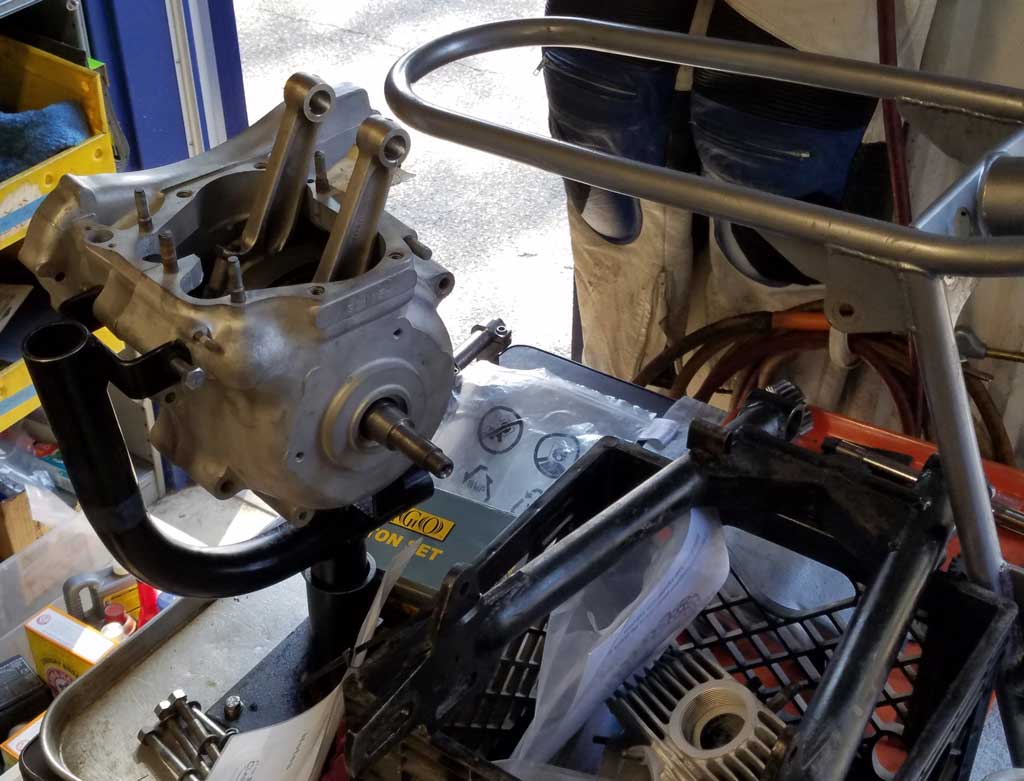 I own and operate The Classic Bike Experience in Essex, VT. We specialize in Nortons, Triumphs, and other vintage British bikes. Notably, we also have a Guild, wherein members work on their own bikes with our help.
Every year we try to build a "charity" bike, with some of the proceeds earmarked for a cause we endorse. Last year we restored a '72 Norton with some of the net proceeds going to the ALS Foundation.
We build these bikes as complete, full-on restorations with frame, motor, power train, brakes, controls and hubs complete and running. It is, in essence, a "Core Commando". This build will include rear sets, belt primary and some other goodies we had laying around.
The buyer then specifies what he or she wants for rims, tires, fuel system, seat, tank, exhaust and so on. Ideally, the buyer would purchase the core machine and finish the bike as a member of our Guild. Or, take it home and work on it there. We can supply parts and know how as needed, but no obligation to do so. And, of course, you can pay us to do the whole project and get you on the road for the fall (if you order before midnight tonight).
The target Core sell price is listed as $9995 and we have all parts, labor and subcontract details. The machine was purchased from a fellow in NH and comes with a title and bill of sale. Our higher-end builds end up at $20 to $25K, but going this route can shave off quite a bit of dollars and get you a killer Norton cafe bike for a lot less. By offering you a core bike, you can spend as much or as little as you want on the rest of it, or do it in stages as the stimulus checks come in 🙂
The donor bike is a 1974 850 and will be ready in the next 30 to 45 days. Give us a yell if you'd like to see it in process.
Having dealt with vintage bikes for a long time, all I can say to someone who has never been on a Commando is that it will be at LEAST as good as you hoped. We can't say that for all the bikes we work on. And, a street cafe brings out the best a Norton has to offer.
Serious inquiries only please. This is not a good first bike if you just got your license 🙂
Jack