These two vintage British motorcycles were once considered kings of the roost in the 1970s at the dawning of the superbike era.
Having owned The Classic Bike Experience for 15+ years, I have enjoyed repairing, restoring, and riding a wide range of vintage British motorcycles from the 50's, 60's, and 70's. These two are from my own collection and I have decided to sell them, encouraging some lucky buyer to keep them together as a pair. Handsome as they are, these motorcycles are riders, first and foremost, not display bikes. They took years to build and evolve to what I have envisioned as my "Two and a Three" in the driveway.
I'm hoping to find a knowledgeable and appreciative collector who would own and ride them regularly. They are not hanger queens. Why am I selling them? I own a lot of motorcycles, and have a second Norton/Triumph pair to ride. But in truth, I am an admirer of all things classic British. Each year, I attend and showcase Classic Bike Experience motorcycles at the annual British Invasion, a three-day event in Stowe, Vermont that celebrates British culture and mostly classic British motorcars.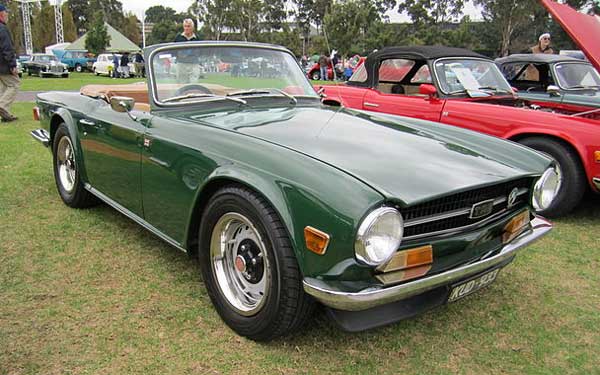 At this year's event I caught a bug, not COVID. I got infected with lust for another kind of Triumph, the classic TR6 sportscar, preferably in blue or green, now added to my bucket list. I owned a TR4A in grad school so the TR6 virus has lain dormant for many years, but it finally caught hold. So, I envision swapping out my 1974 Triumph T150 Trident and my 1972 Norton Commando Café Racer to provide the funding. Maybe, in a perfect world, there's a buyer who owns a TR6 and has always wanted two superb vintage British motorcycles.
Kind regards,
Jack Manning, Owner, The Classic Bike Experience LLC, Essex, Vermont
email: jack@classicbikeexperience.com
phone: 802-878-5383